GRAIN, FEED YOUR SOUL
Grain is a Podcast and Community which believes that our souls should be fed as much as we feed our stomachs. It is centred around a three-facet system consisting of the Podcasts, Online Community, and Community Gatherings. Each episode brings to light people who reside within the peripherals of society (people such as: the disabled, ex-convicts, migrant workers, etc.). This project was completed as part of my Final Year Project at NTU ADM.
Branding;
Podcasting.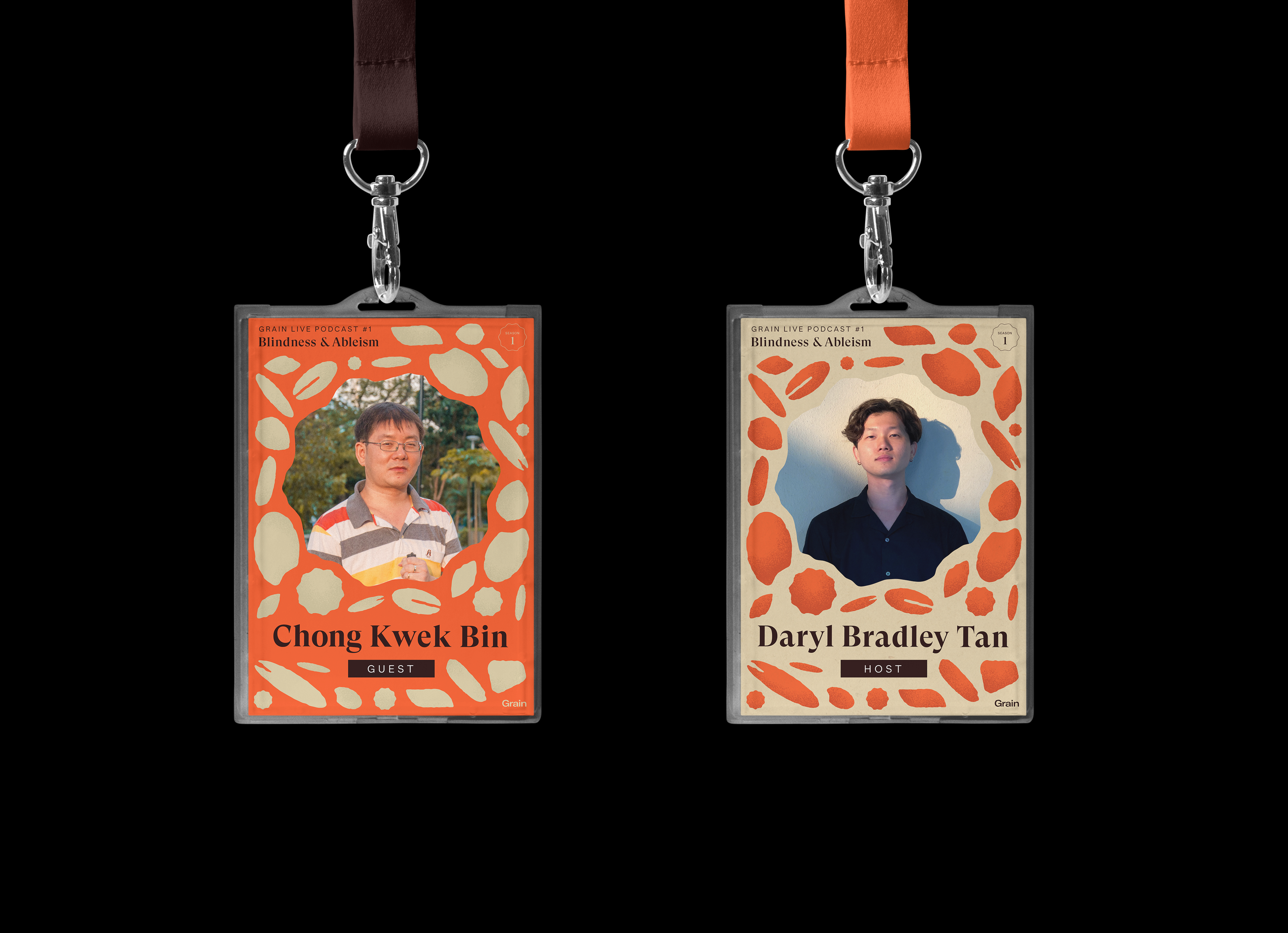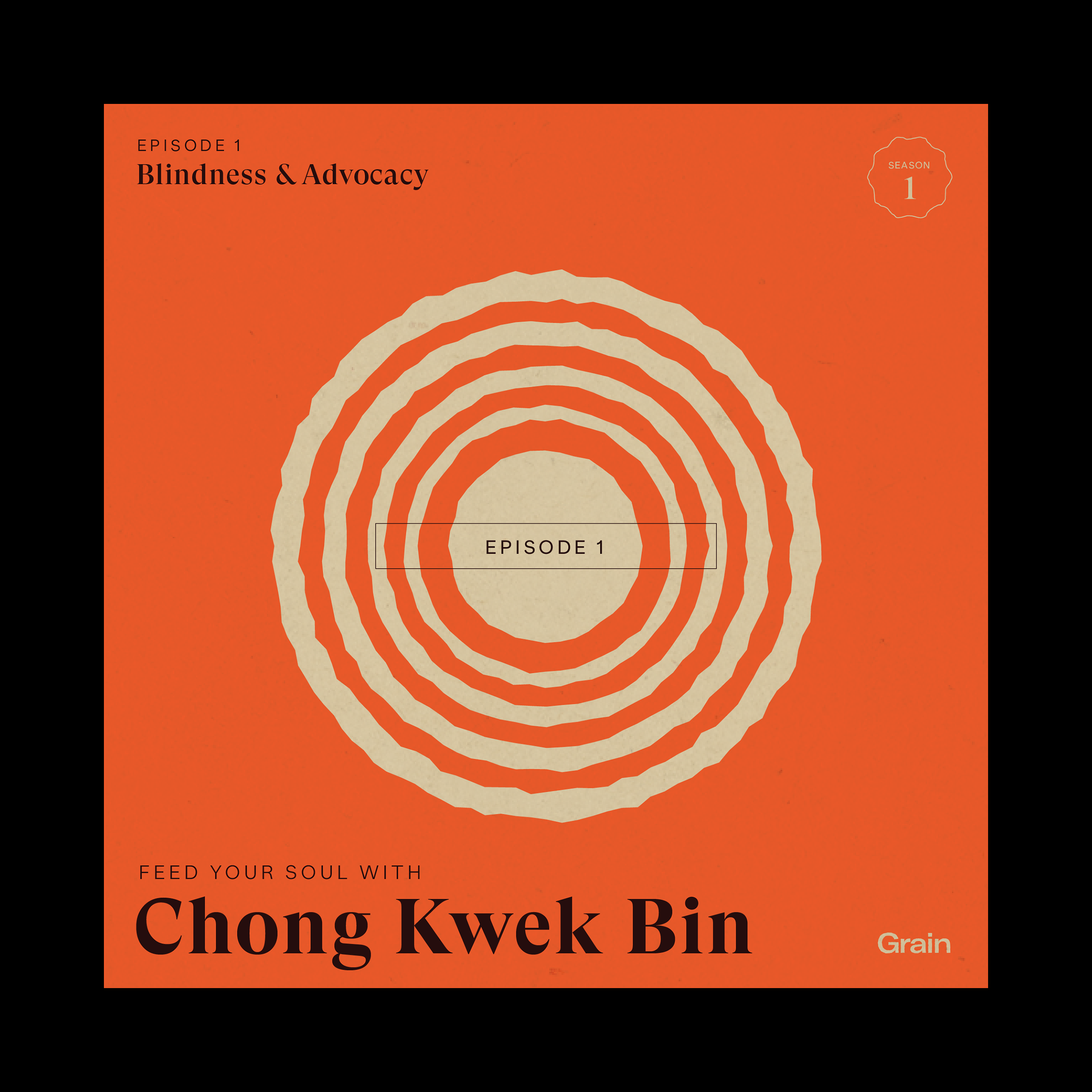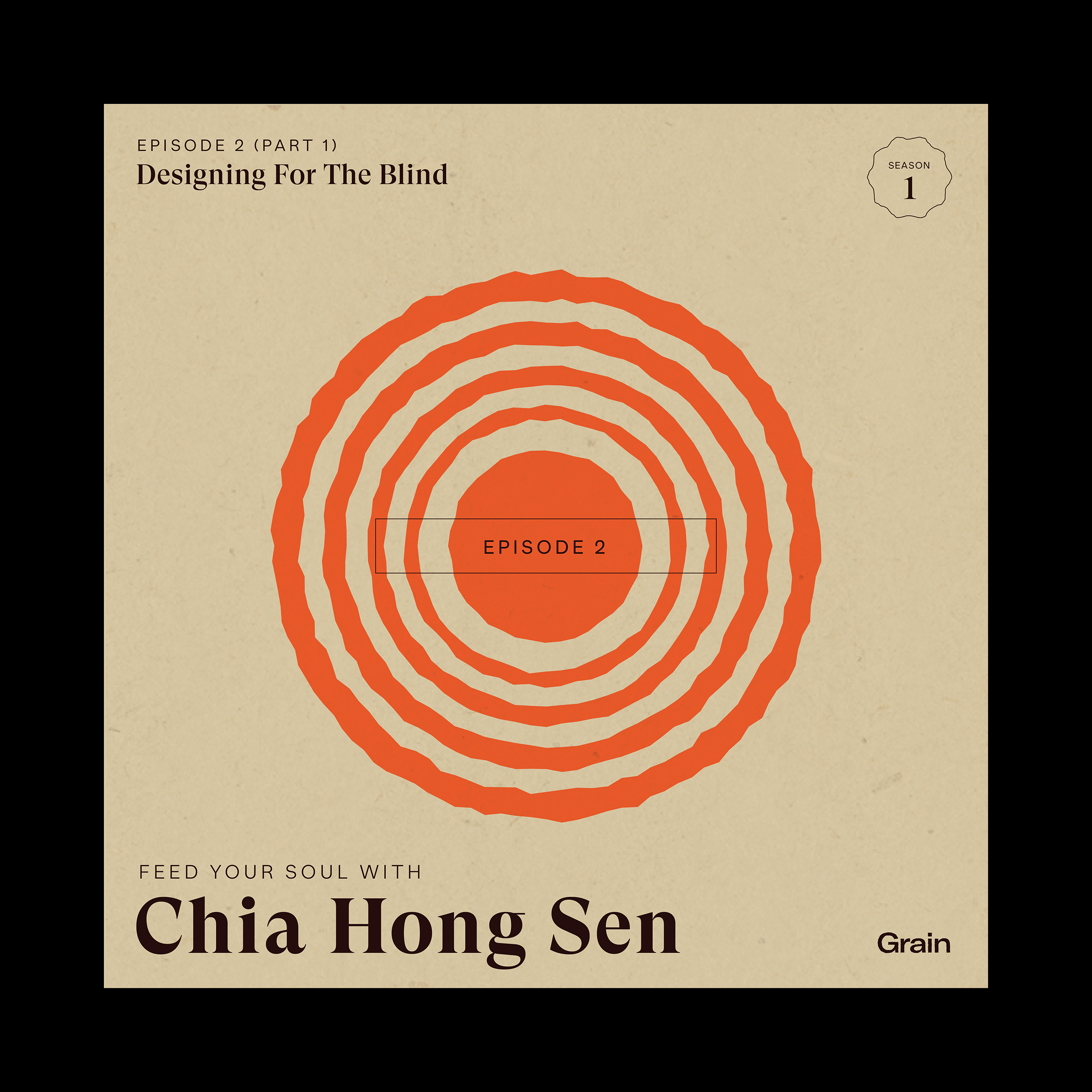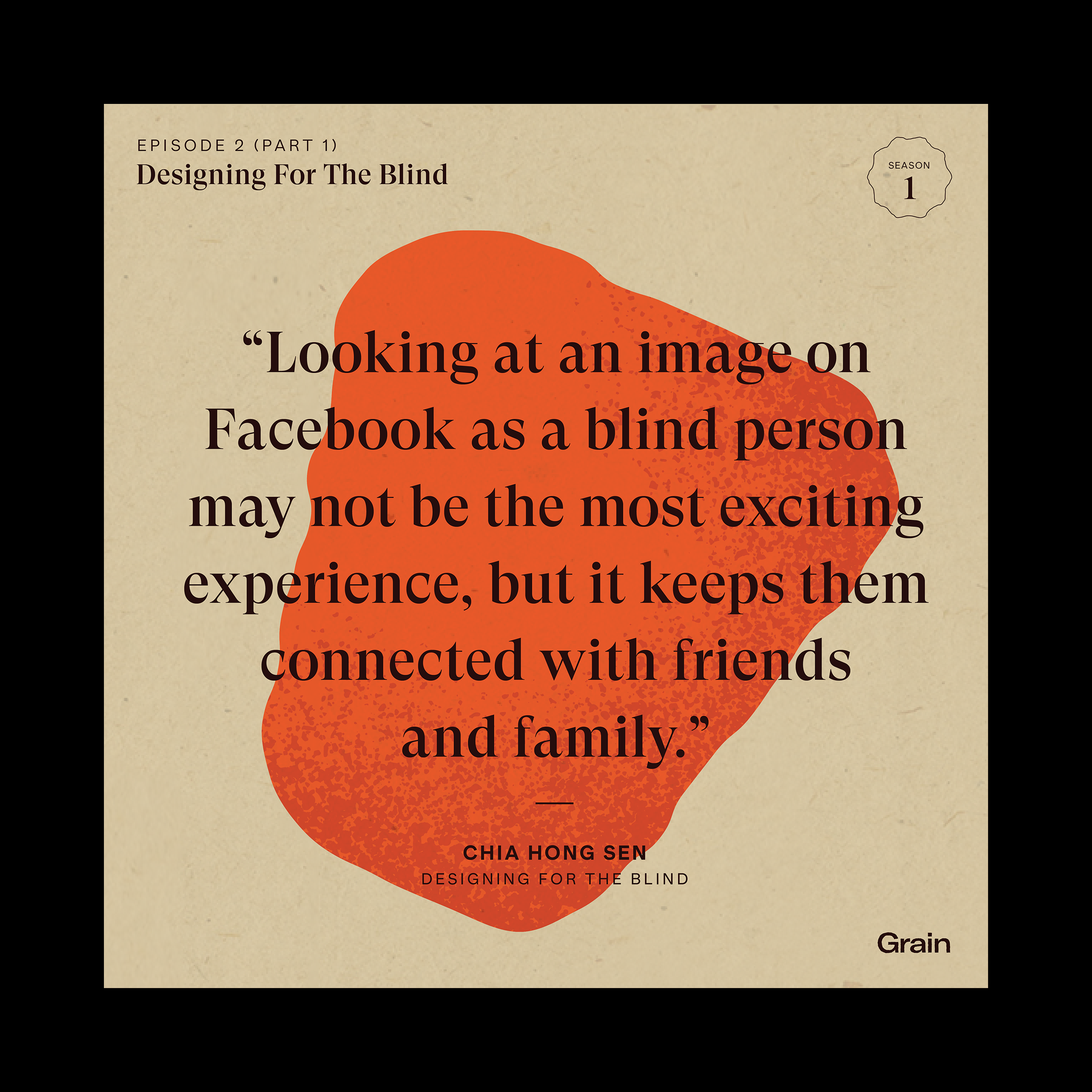 PLENTYFULL BAKERY & DELI
Plentyfull is a bakery and deli which embodies a spirit of restoration. The brand takes reference from cafes and delis in California, exuberating an energetic ambience with its playful illustrations and fresh wash of color. I worked on this project under Parable Studio Pte Ltd. as an
illustrator
and
graphic designer
.
CRYSTAL JADE GO
A subsidiary brand of the Crystal Jade restaurant chain. Crystal Jade GO is a pit stop for on-the-go students and the catch-up lunch crowd, serving familiar dishes with the same unbeaten quality. The brand embodies an energetic and edgy personality, incorporating a bold 3 color palatte representing the tagline 'Ready, Roast, Go'. I worked on this project with Parable Studio Pte Ltd. as a
graphic designer
.

C.A.R.M.A.
Complaince And Regimentation [Mass Appraisal], also known as C.A.R.M.A. is a speculative world where mass surveilance has become part and parcel of daily living. Every aspect of living is determined by the C.A.R.M.A. points which can be attained or deducted from a citizen based on good or bad behaviour. The Project aims to question how morality is curated in our present age and also the future of surveillance within countries and states of the future.
Branding;
Publication.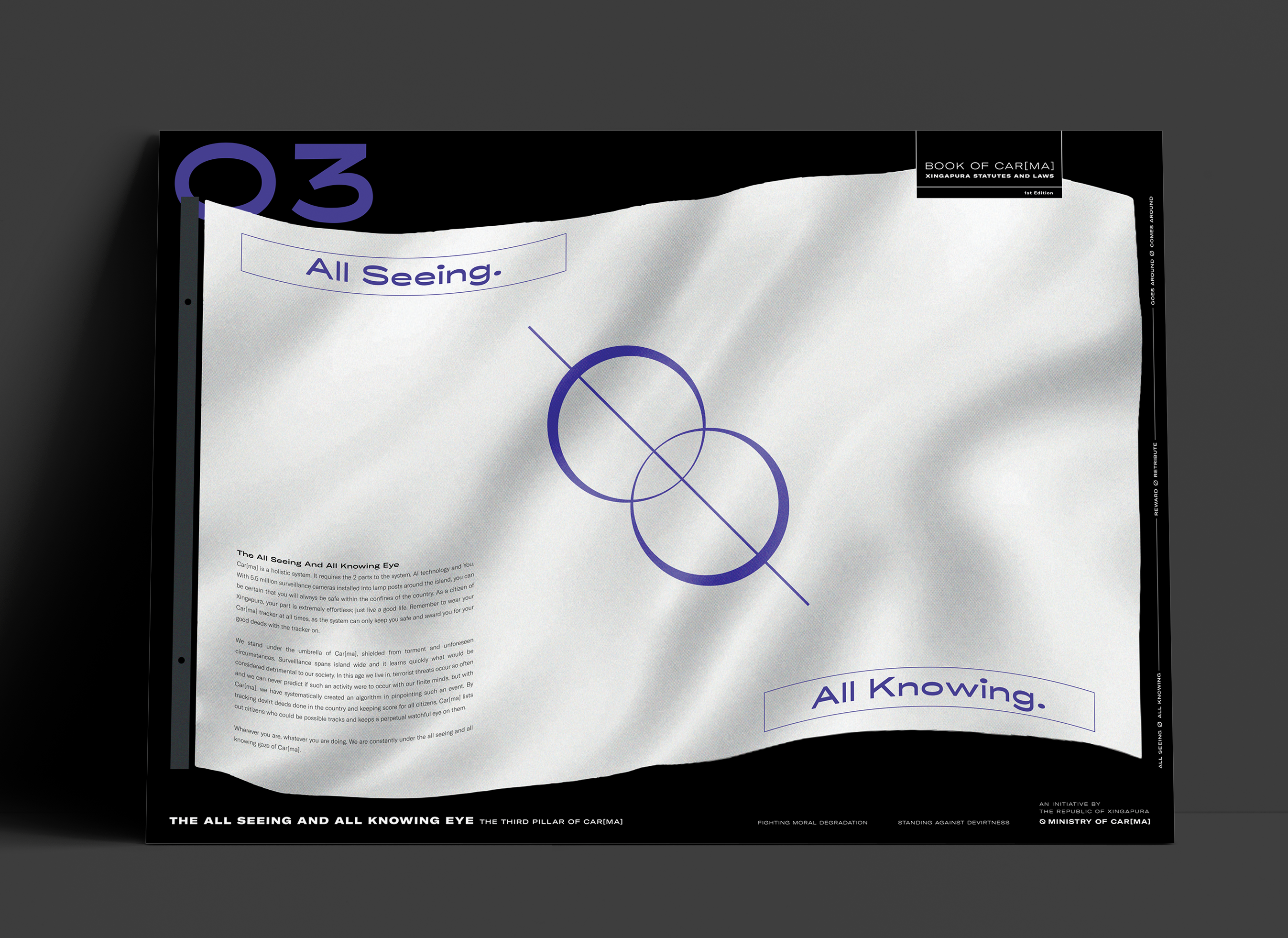 EX FEST
EX FEST is a fictional experimental food fair which explores the wonders of gastronomy; taking you on an epic journey through your mouth and tastebuds. The catalogue was designed to resemble a menu, supported by a clipboard. As you flip through the catalogue, you will be taken on the adventure with our two protagonist as they explore a land of living food.
Branding;
Illustration.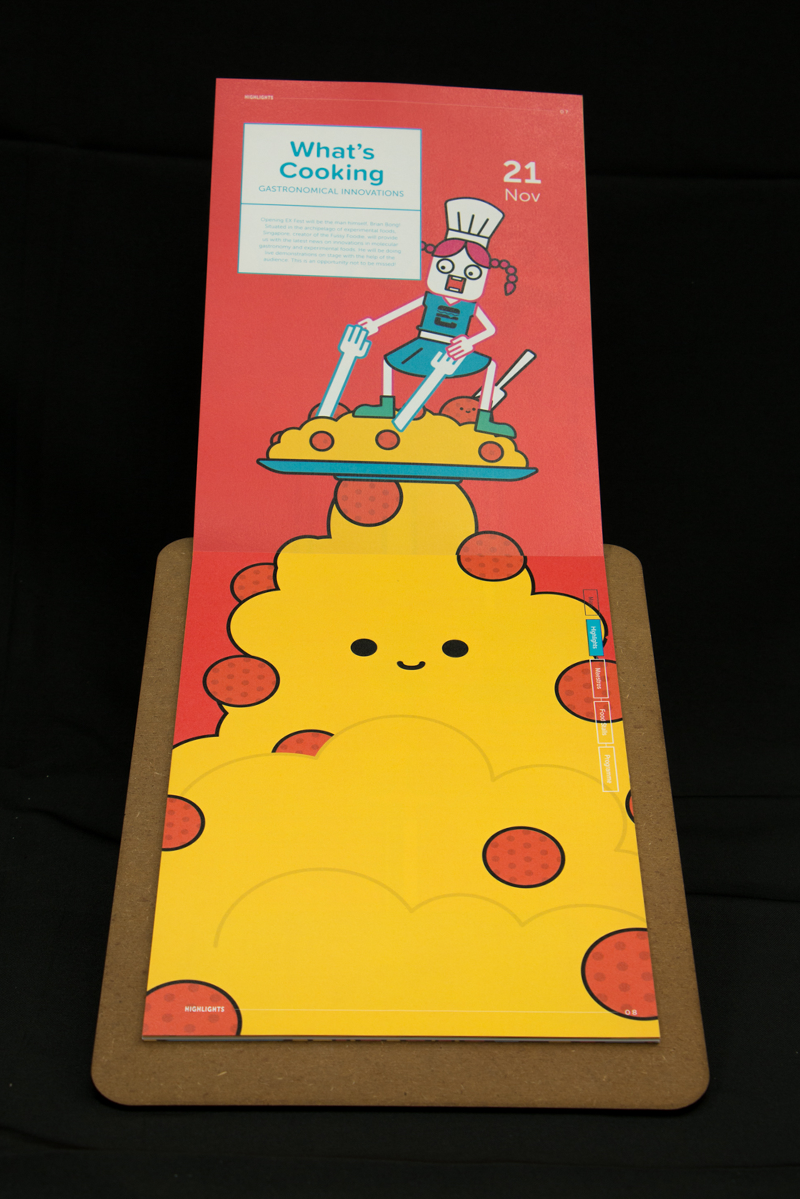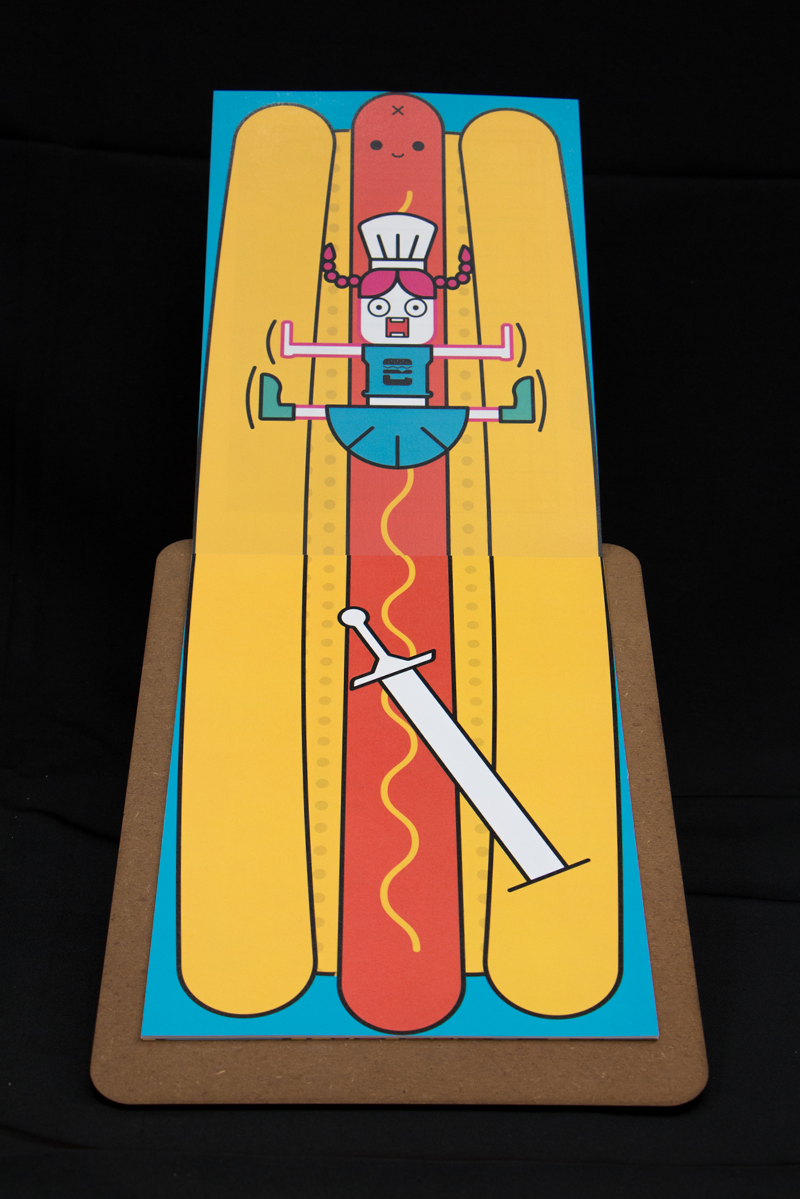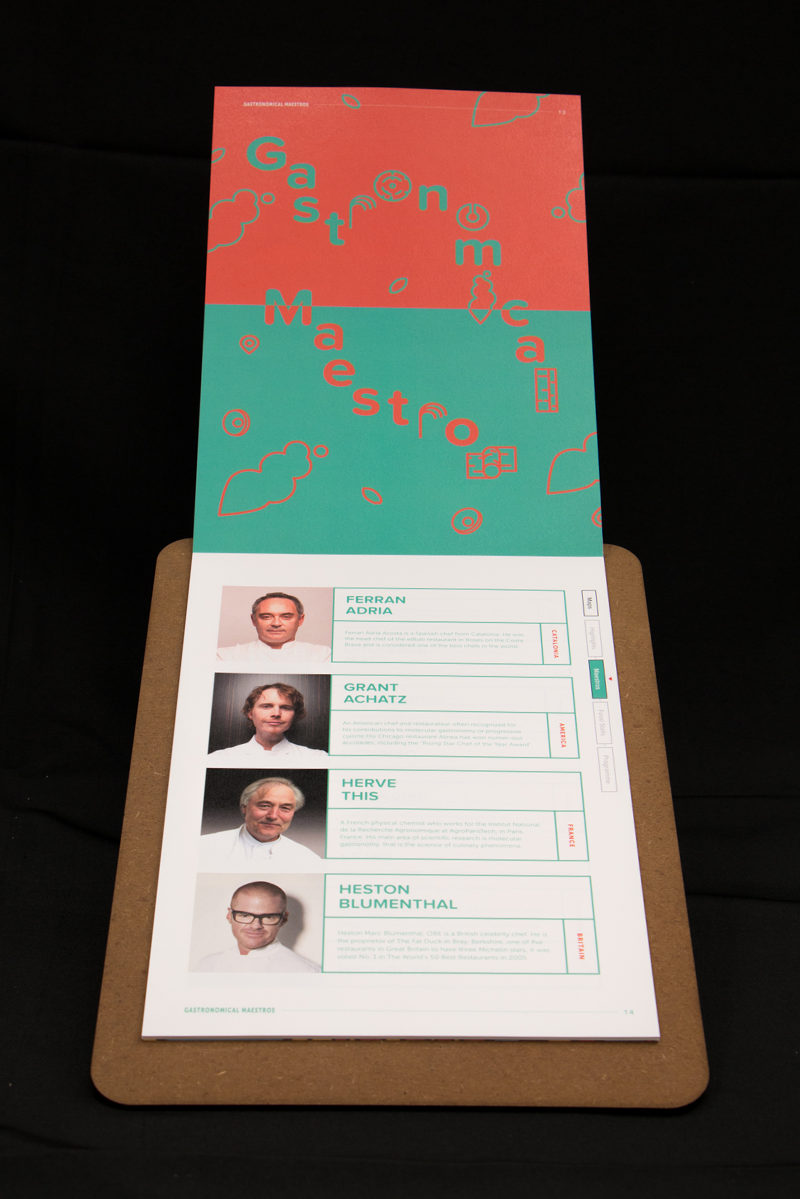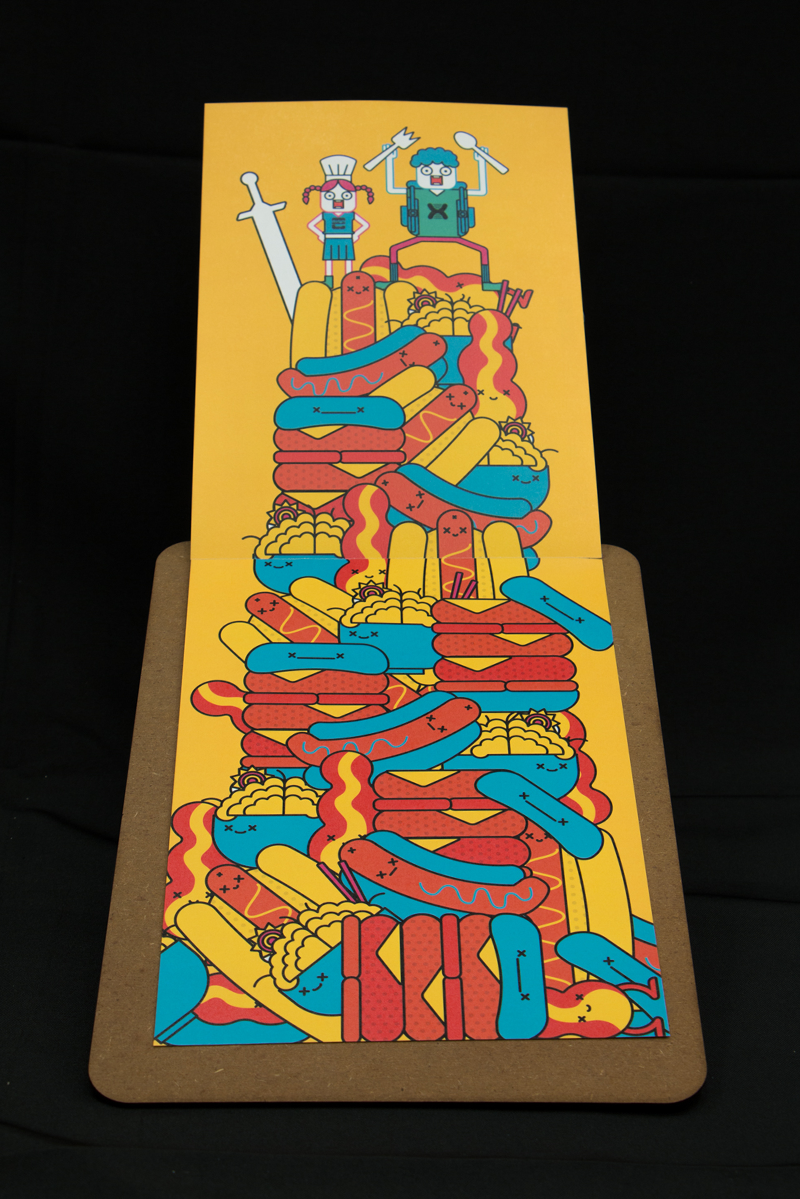 EX